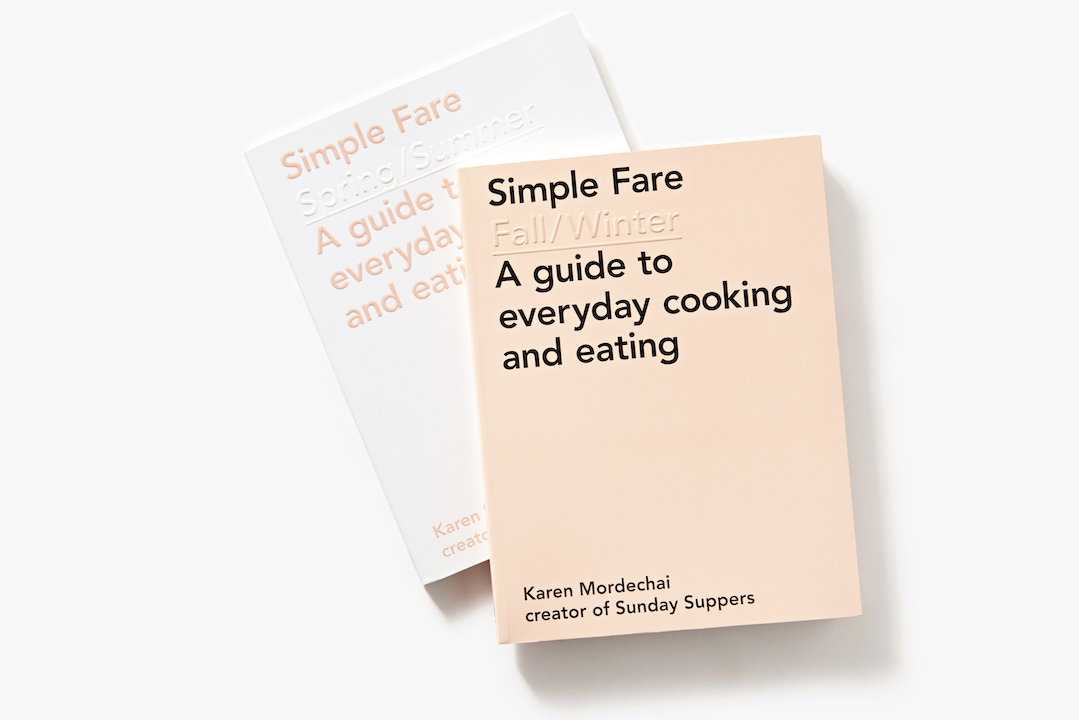 Simple Fare | The Set
Simple Fare Spring Summer + Simple Fare Fall Winter
A guide to everyday cooking + eating
**An exclusive batch of limited edition signed copies of our new cookbook - available exclusively here and on ila-shop.co !
Simple Fare is a beautifully illustrated cookbook featuring seasonal, market-driven fare that encourages readers to cook simply and intuitively. Both Volumes come together to create an annual anthology of seasonal cooking.
Karen Mordechai of the acclaimed Brooklyn-based food community Sunday Suppers shares her meals for cooking at home and her studio. The second book in the seasonal cooking series, Simple Fare: Fall and Winter is a richly illustrated resource, focused on market-driven cooking. The recipes are designed to excite and inspire, each offering 3 to 5 alternate ingredients that can be used in the same preparation. A simple roast chicken with fermented lemon, black garlic, butter, oil-cured olive, and basil, for example, suggests a chermoula butter / caper adaptation — or a garlic confit butter / trumpet mushroom, allowing the reader flexibility depending on what is fresh at the marketAccented by unforgettable photography that showcases Mordechai's minimalist style, Simple Fare is an oversize, distinc­tively designed kitchen essential.
As seen in: NY Time Style Section, Vogue, Time Magazine, Remodelista and many more.
sold out